The only online coaching program that guarantees results.
Caliber combines science-based training, cutting-edge technology, and expert coaching to help you achieve your fitness goals – for good.
"I've only been on the program for 3 months and have already increased visible muscle, become stronger, and lost 15 lbs."
"I have never gotten the results as fast as I have with Caliber and I feel the best I have in my entire life."
"In 5 weeks I have lost a total of 9 pounds, have begun seeing definition, and am able to fit in some shorts I was unable to fit in since last summer."
"For the first time in my life, I'm being complimented on how toned I look."
"Exactly what I needed to 'get back on the saddle' after being unable to be as physically active during the height of COVID-19 restrictions."
"The combination of instruction, key goals, and easy tracking have turned the program into a meaningful, day-to-day 'game' for me."
"The full package: The people, the science, the education, and the support are outstanding!"
"I highly recommend Caliber to anyone who is serious about increasing their strength, body composition, nutrition, and/or overall health."
"It has been an amazing experience, that will empower me to take the right decisions towards my health for the rest of my life."
"I have been with Caliber for nearly three months and have seen a huge difference not only in my strength development but also in my fat loss journey."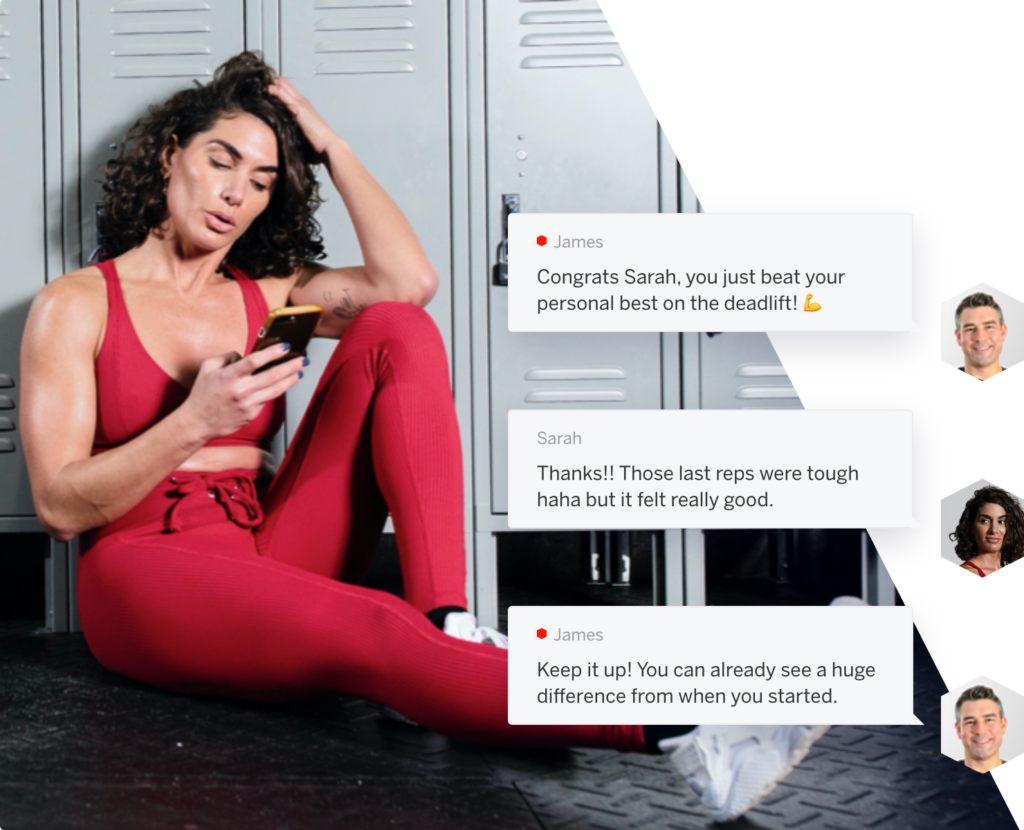 Work 1-on-1 with an expert coach who will guide you every step of the way
Your coach will check in with you regularly to review your progress, keep you motivated, make adjustments to your plan, and help you stay on track to reach your goals.
Get evidence-based workout & nutrition plans designed just for you
No more ineffective workouts. No more restrictive diets. Your coach will design a fully customized workout and nutrition plan for you based on Caliber's proven, evidence-based training methodology.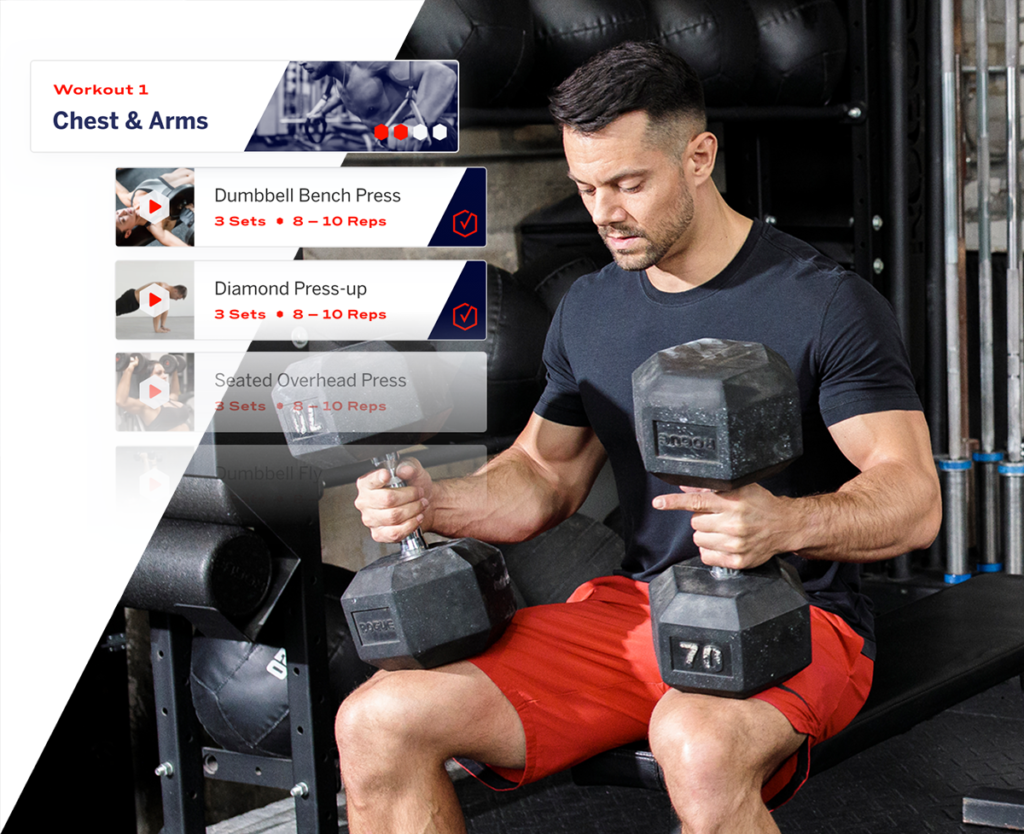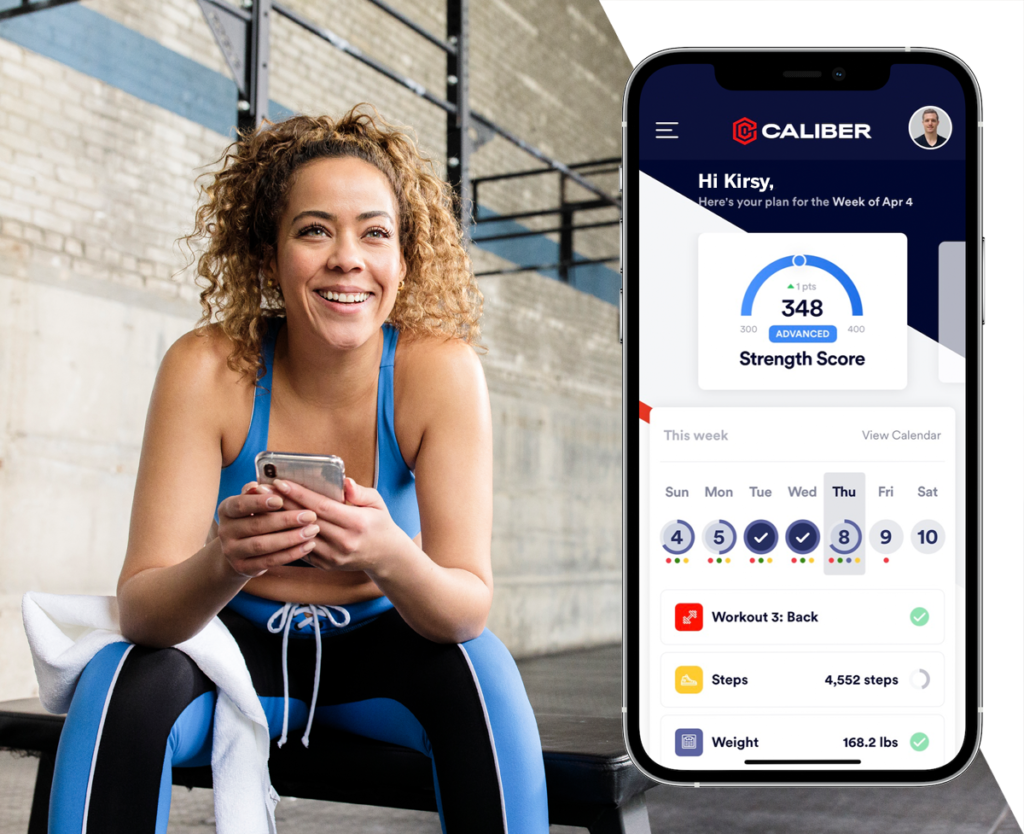 Stay motivated with technology that turns training into a game
Watch your Strength Score increase as you build muscle and lose fat. And close your circles each week to complete your training plan and get rewarded as you make progress.
Learn how to get results - and keep them for life
Forget the fads, trends, and gimmicks. Caliber empowers you to take charge of your fitness by teaching you the fundamentals of proper exercise and nutrition.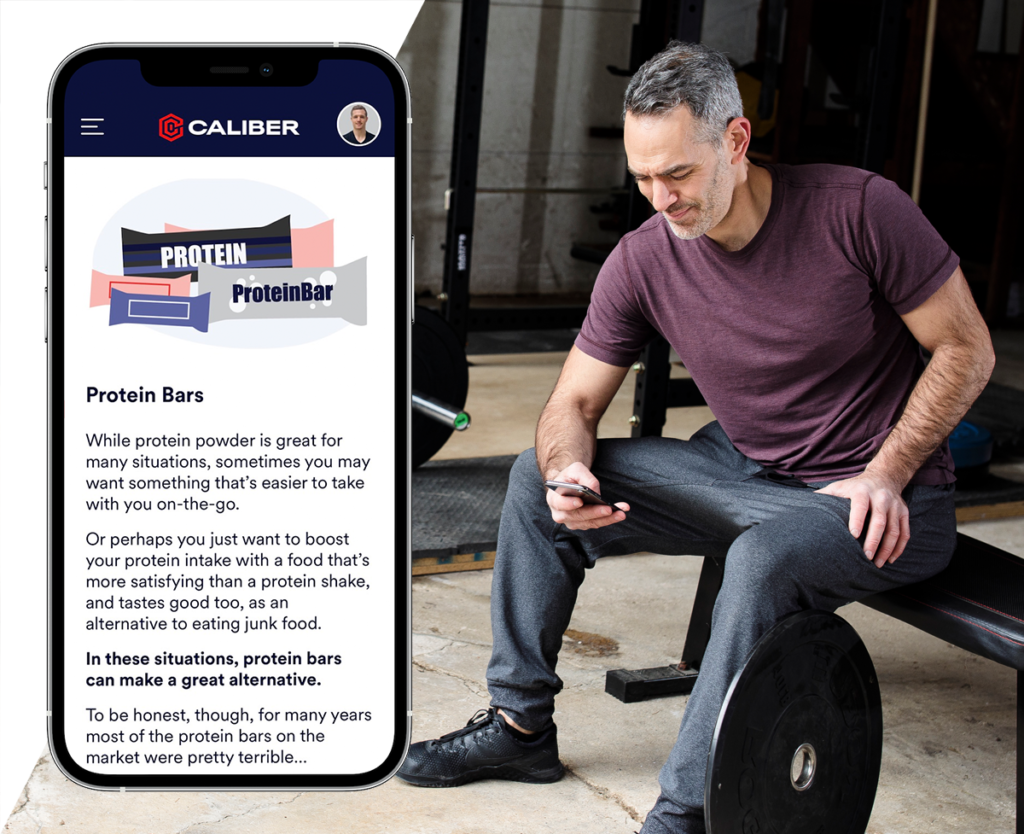 See real, visible results in 12 weeks - or get a full refund.
We're tired of fitness companies making big promises and not delivering. At Caliber, we stand by our word. That's why we offer an umatched Results Guarantee. Simply follow the Caliber program under the guidance of your coach, and if you don't see results after 12 weeks, we'll refund 100% of your payment.