The last strength training app you'll ever need.
Caliber is a better way to work out. Get powerful training programs, easy workout tracking, strength metrics, fitness & nutrition education, and so much more.
Now available – and 100% free.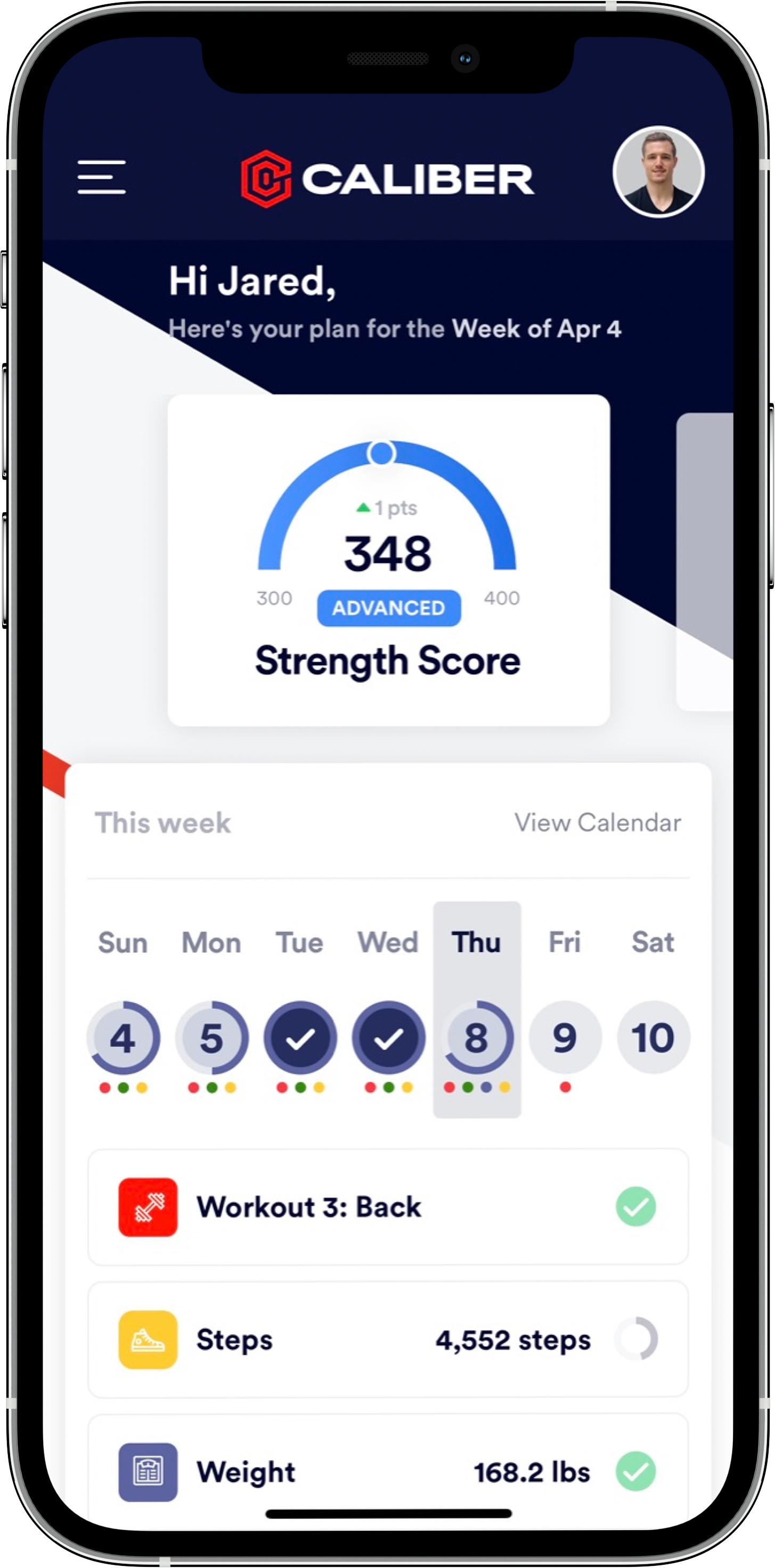 Be one of the first to try it.
We're inviting a few select users to be among the first to try the brand new Caliber app. Join the Caliber beta program today and experience the world's best strength training app.