Transform Your Body In Just 90 Days.

Results Guaranteed.
Build muscle, lose fat, and get in the absolute best shape of your life with world-class strength & nutrition coaching from Caliber.
Tired Of Fitness Fads, Trends, and Gimmicks?
So Are We.
For decades, the fitness industry has overloaded you with 
misleading information about building muscle and losing fat, leaving you dazed and confused in a sea of ineffective workouts, unrealistic diets, and sketchy supplements.
Not only is most of the information just flat-out wrong, but it actually holds you back from reaching your fitness goals.
We're talking about stuff like:
The list goes on and on, but none of these things are actually true.
This is exactly why most people have so much trouble getting the results they're looking for – because there's too much bad information.
It's hard to know where to even start…
And even if you do manage to summon the motivation to commit to a workout and nutrition plan, lack of results can quickly discourage you from continuing.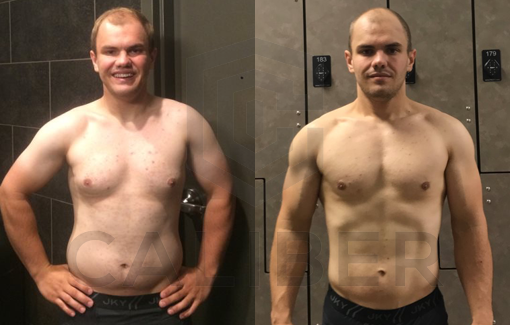 My body has changed REALLY drastically. Abs are starting to show definition all the way down the middle and around the sides, much more definition and vascularity in biceps and triceps, and my back looks noticeably more muscular when I flex.

Collin
I continuously bring up Caliber when people around me ask what the secret was to getting this lean. The accountability, tools, and knowledge you've provided have been life-changing!

Steven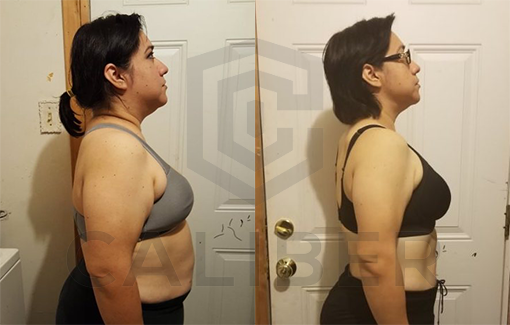 I have lost close to 40 lbs, 10% body fat, and 8 inches off my waist. My level of fitness has increased significantly. The improvement I have seen in myself because of Caliber makes me want to push myself to work harder with each workout.

Iris
Caliber Online Coaching Cuts Through The Noise To Deliver
Real Results

- Fast.
Caliber is the most effective strength and nutrition coaching program on the planet, and our mission is simple:
We're determined to help you finally reach your fitness goals, no matter what challenges you may have faced in the past.
It doesn't matter whether you want to increase lean muscle mass, lose a significant amount of weight, or finally get rid of that stubborn belly fat…
We'll pair you with one of our expert coaches who will show you exactly what to do to get the results you want – with a comprehensive training program that's tailored 100% to your needs and goals.
Your training program will be based on The Caliber Method, our no-nonsense approach to strength training and nutrition that is rooted in science, measurable progress, and visible results.
Our methods are proven…
We've helped thousands of men and women from all over the world finally reach their fitness goals when nothing else worked, and we can't wait to do the same for you.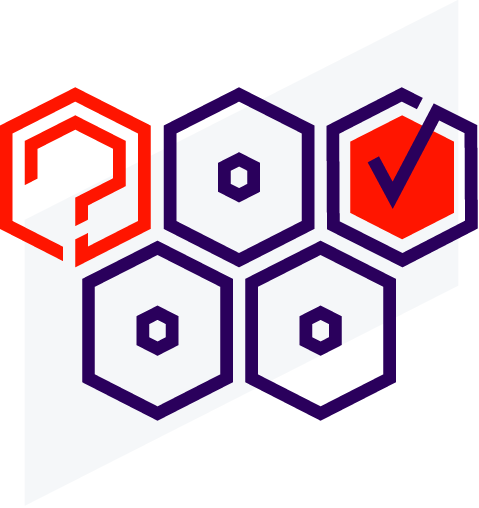 Tell Us About Yourself And Your Fitness Goals
Tell us about your lifestyle, workout and nutrition habits, and what you're looking to achieve by using Caliber.
Get Your Personalized Workout & Nutrition Plan
Your coach will create a custom workout and nutrition plan designed with your specific goals in mind.
See Measurable Results Through Expert Training
Your coach will hold you accountable, keep you motivated, and make sure you stay on track to reaching your goals.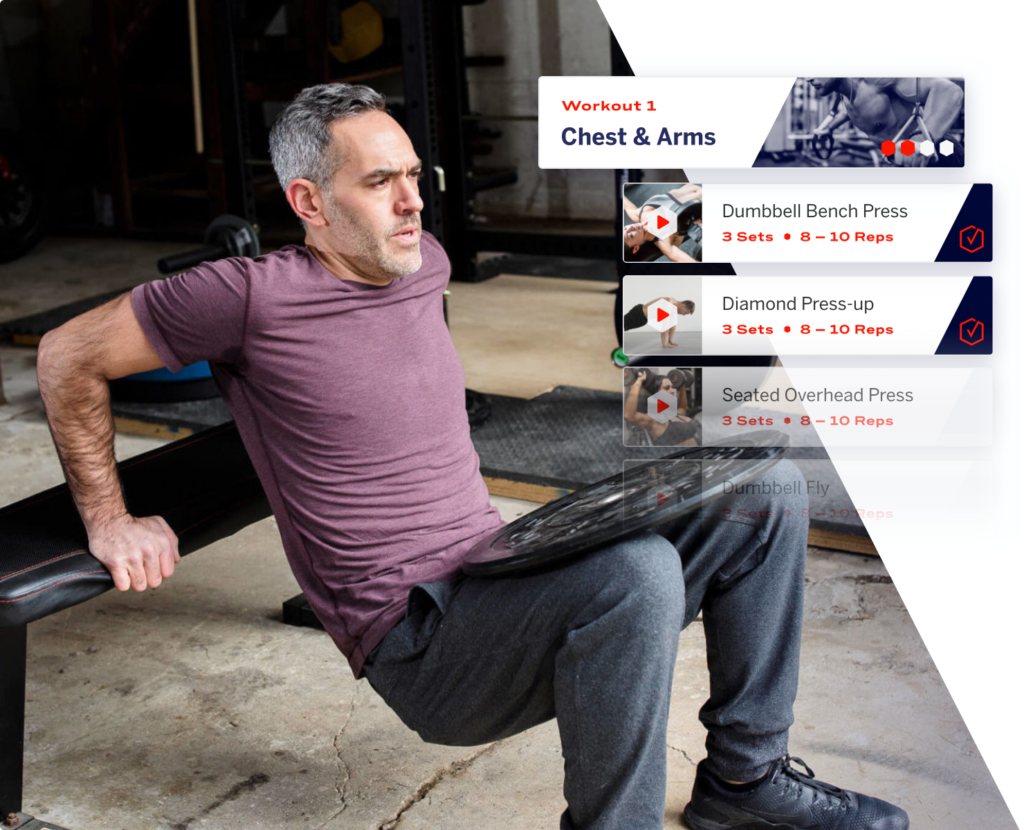 Efficient Muscle-Building Workouts
Caliber workouts are based on fundamental strength training principles with a focus on constant improvement, week after week.
Fat-Scorching Nutrition Plans
Your coach will put together a customized diet plan that's both effective and easy to stick to.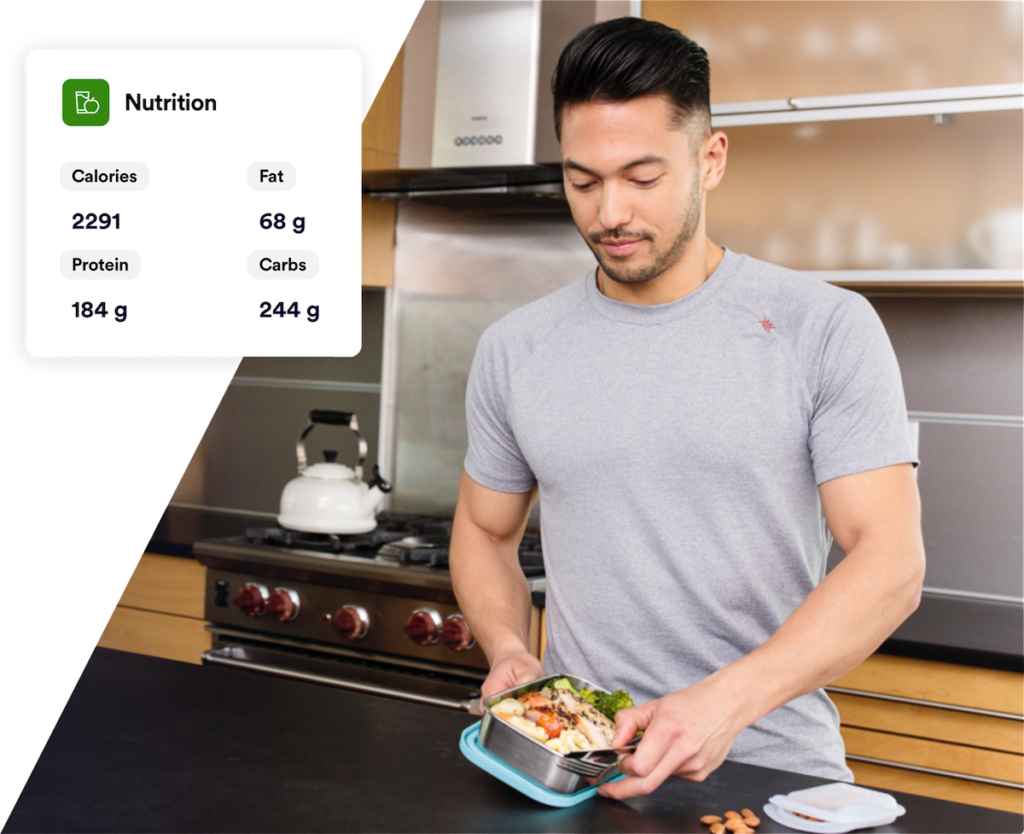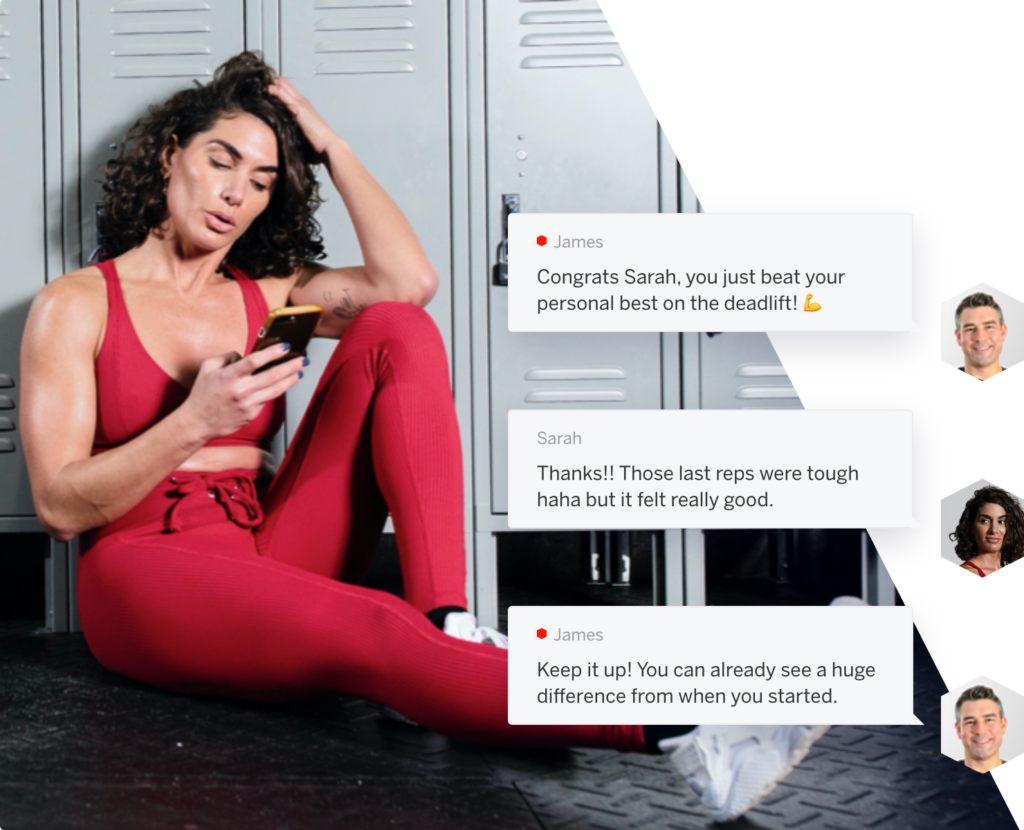 Your coach is always there whenever you have questions or need support, and you can rely on your coach to hold you accountable to your plan.
Ready To Look Better, Feel Better, and Perform At Your Very Best?
* Limited coaching spots available. Applications will be closed to the public as soon as we hit capacity.
Real Results

From Real Caliber Members
Click the button below to apply to the Caliber coaching program and see if Caliber is a good fit for you.
* Limited coaching spots available. Applications will be closed to the public as soon as we hit capacity.